About The Gondolier Inn
"The Gondolier Apartments" were opened on January 1, 1958 by Henry and Leona Harer, originally from St. Louis, Missouri. Leona promoted the business with shell art classes and Henry took guests to the best fishing spots in Naples.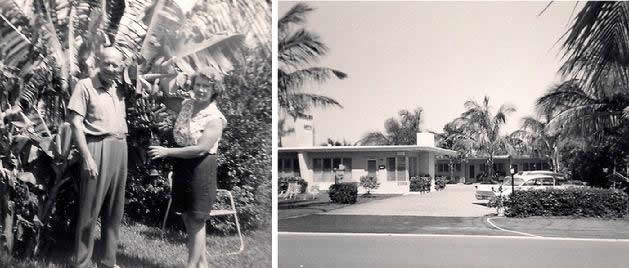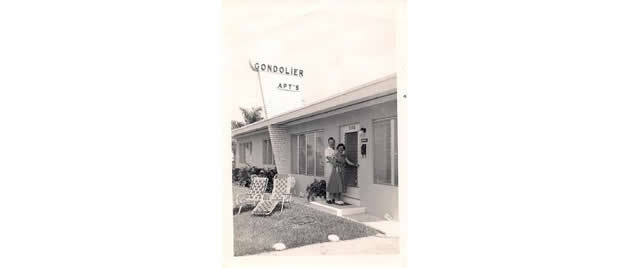 Over time the property became known as "The Gondolier Inn and Apartments," and was managed by Henry and Leona's son Henry until his death in 2018. Henry continued his parents' tradition of treating guests like family and had many visitors who returned to The Gondolier year after year from all corners of the globe to see him. Guests would often leave items behind with Henry in anticipation of their return the following year.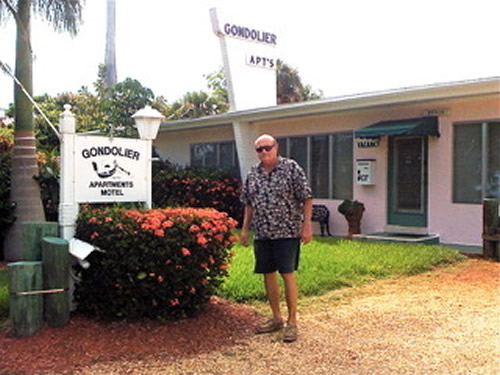 Image courtesy of Popo Flanigan.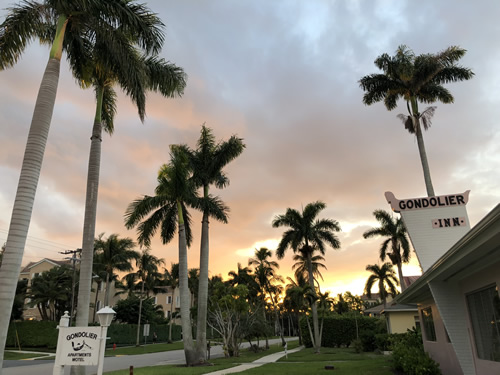 In 2018, sixty years after originally opening, The Gondolier was purchased by acclaimed designer/developer Kristen Williams, who is known for her flair for restoring historic homes in downtown Naples, while preserving their "old Florida" style. While updating the property, Kristen and her family aimed to maintain the motel's vintage aesthetic while providing visitors with a clean, comfortable and affordable lodging option in Old Naples. Currently the property is being managed by her daughter Katherine and son-in-law Keble, who have long admired The Gondolier and are thrilled by the opportunity to keep this valued Naples gem alive.